Getting Started
Did you know you should start oral care before your child has any teeth? Yes!  You simply use a wet washcloth or gauze and lightly wipe your infants gums to help cleanse the mouth.  Once your child has developed their first tooth, you can transition to using a toothbrush. At this stage, it is recommended to use fluoridated toothpaste, the size of a grain of rice. When your child is the age of three, you can use a pea-sized amount of toothpaste on their toothbrush. It is encouraged to assist your child with their home-care habits until they are at least 7 to 8 years old.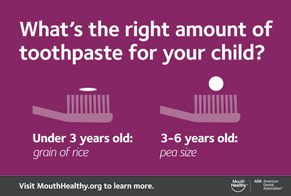 Why is Brushing Important?
Brushing your teeth is a wonderful way to remove sticky plaque from your teeth and gums. It is recommended to brush your teeth twice a day for two minutes.
Fun Fact! Did you know that most people think they are brushing their teeth long enough, but in reality they are brushing their teeth less than one minute? Yikes!  Have a timer ready to make sure you do not fall in the category of brushing your teeth less than a minute.
Choosing a Toothpaste
When searching for toothpaste at your local store, you want to make sure the toothpaste you've chosen contains fluoride. All fluoridated toothpastes work at removing plaque and aide in keeping the teeth cavity free. The type of toothpaste you select should have a seal of approval. This seal is the American Dental Association (ADA) stamp. This stamp symbolizes the toothpaste has undergone clinical trials and is safe and effective.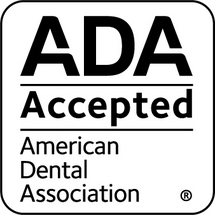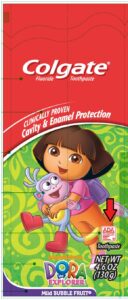 Source:
Brushing and Toothpaste for Children