How well do you understand your insurance benefits? Navigating the language and rules of dental insurance can be confusing for both patients and providers! Let's take a look at some insurance basics to help you understand your plan and get the most out of your benefits:
The Verbiage
Insurance has a language all its own. Understanding the vocabulary will help with reading your benefits booklet and explanations of benefits.
Explanation of Benefits (EOB) - This is a written summary sent to the provider and to the patient after a claim is processed. It shows what was charged to your insurance, what was covered or denied, and the patient's estimated copays.
Frequency Limitations - Some procedures are subject to frequency limitations, meaning your plan will only cover this procedure a specific number of times in a certain time period. For example, your plan may allow exams once every 6 months or 2 in a 12 month period.
Downgrading - Also known as "alternate benefit." When a claim is submitted, insurance will look to see if a less costly procedure could have been performed as an alternative to what was done, and will then pay the benefits of the lesser procedure, leaving a balance that becomes the patient's responsibility. Insurance commonly downgrades what they consider cosmetic procedures, like white fillings (downgraded to silver).
Deductible - This is the required patient out-of-pocket payment before your insurance coverage kicks in. When a deductible applies to a procedure, it does not mean that your insurance doesn't cover it. Example: If you have a $50 deductible on your plan and you need a $200 filling, you must pay $50 before your plan will cover their percentage of the crown. If insurance covers 50%, that means insurance is estimated to pay $75 ($200 - $50 deductible = $150, 50% of $150 is $75). Once a deductible is met for your plan period, you don't have to pay it again until your plan year renews.
Copay -  This is your out-of-pocket cost per procedure. If insurance covers something at 80%, your copay is the remaining 20%. Copays vary by procedure type, frequencies, limitations, and are affected by the deductible.
Now that you're familiar with the verbiage, let's talk about some common misconceptions. . .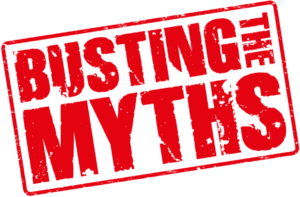 Myth: Paying for dental insurance means you shouldn't have to pay out of pocket at the dentist's office. TRUTH: Dental insurance functions like a maintenance package for your oral health that helps to offset the cost of basic dental care. It's not designed to cover everything 100%. Most plans have built-in deductibles, co-pays, coverage percentages, and limitations that account for the patient's out-of-pocket expenses. This is called cost-sharing.
Myth: If insurance doesn't cover it, then I probably don't need it. TRUTH: Your doctor is looking out for YOUR unique health needs and will make recommendations in your best interest. Insurance plans are built to cover common procedures for large groups of people. It's reasonable to expect that many people of the same group will have differing medical needs. Furthermore, your doctor's decisions are guided by current research and recommendations from professional organizations such as the American Dental Academy and the American Board of Pediatric Dentistry, which may not be taken into consideration by your employer or insurance carrier when building your plan.
Myth: If I paid my copay at the time of my appointment, then I shouldn't get any bills from my dentist in the mail later. TRUTH: Insurance does not provide a guarantee of payment, ever. The insurance professionals in the dental office will provide as best an estimate as they can based on the limited information that the insurance company provides, however, there are many factors out of your dentist's control that can affect how your claim is processed. A few examples include: if you or your dependents have pending claims in another office or have history in another office during the same plan period, downgrading clauses, and deductibles.
Do you have more questions? The best way to learn more about your insurance is to contact the company directly. Most plans offer web portals with detailed plan information and articles to help you read your EOBs, view claims, and find a provider near you. Or call the customer hotline to speak with a representative.
Sources: