Earlier this month we celebrated National Dental Hygienists Appreciation Week and spotlighted our 3 superstar hygienists, Maria, Rocio, and Darby!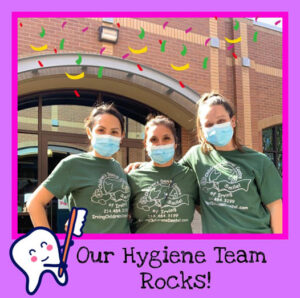 So what does a dental hygienist do? . . . So much more than "just clean teeth!" Dental hygienists are trained to:
Remove bacteria-filled plaque and tartar from the mouth
Administer fluoride treatments
Apply sealants
Take x-rays
Assess a patient's oral health and report to the dentist
Complete chart notes and clinical documentation
Educate patients about their oral health
What does it take to become a dental hygienist? . . . In the state of Texas, a registered dental hygienist completes a 2 or 4 year degree in dental hygiene studies - including biology, chemistry, and pharmacology - and then must pass a state board licensing exam. Hygienists are also required to complete continuing education every year to maintain their licensure. This equips the hygiene team to be fantastic oral health educators!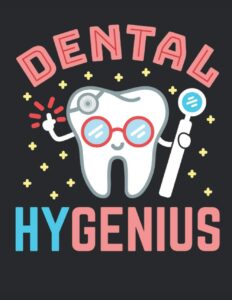 What kind of experience can my child expect with a pediatric trained dental hygienist? . . . At Children's Dental Centre of Irving, our top priorities are keeping kids cavity-free and creating positive dental memories! Hygienists who are trained to work with kids have multiple techniques and strategies to keep the visit positive and upbeat. They are also enthusiastic about patient education and enjoy encouraging children to take part in their oral health care at home.
Staying up to date with regular 6 month dental check-ups is a key element in building healthy habits for life! If your family is due for dental check-ups, please give us a call today at 214-484-3199 or book online.
Our hygienists can't wait to see you!