2022 is only 16 days away! We have adjusted our hours to help as many families as possible get in for their dental check-ups and treatment needs while utilizing this year's benefits.
Most plans allow for 2 dental visits per year. Has your family had both of their 2021 check-ups? If not, you can schedule online HERE or call 214-484-3199 for more options.
These elves are standing by to take your call!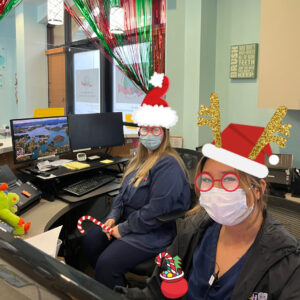 While these elves are happily preparing the rest of the office: