Superheroes of Dentistry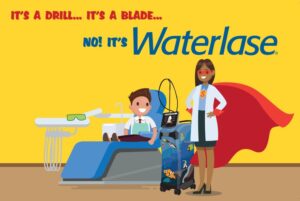 The pediatric specialists of CDCI are proud to offer gentle laser dentistry with our Waterlase dental laser that we have affectionately named "Sparky!"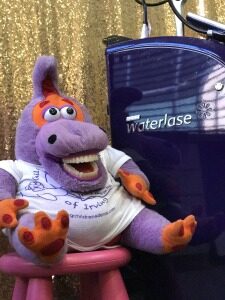 So what's the big deal about laser dentistry???
Faster healing time! Lasers seal and heal tissues as they're being treated.
Little to no bleeding and no stitches required! That's the beauty of the healing power of the laser.
Little anesthetic needed - or sometimes none at all! The laser is more gentle than the traditional dental drill.
Fewer trips to the office for treatment. Gentler treatment and less anesthetic usually means that children can tolerate more treatment in one appointment than they might with a traditional drill.
Reduce bacteria in the mouth. Lasers do more than just replace the drill! We also use therapeutic laser treatment to kill bacteria and decrease bum inflammation in kids with gingivitis. This is especially helpful for kids with braces!
Zap cold sores. Why wait 7-10 days for a painful cold sore to resolve itself when a therapeutic laser treatment can cut that healing time in half?
Learn more about laser dentistry HERE
Let us show you how gentle laser treatment can totally change your child's dental experience!